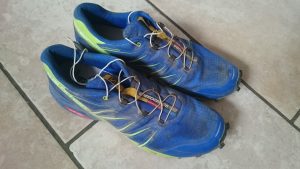 There are multiple versions of Salomon Speedcross trainers on the market and on the night before the Mont Blanc Marathon this year I had a pair of Speedcross Pro's thrust in to my hands. 
These went from being in the box and on to my feet the very next day for the 23km trail run. The fact I was able to just put them on and cover that distance without any issue speaks for itself about how good they are.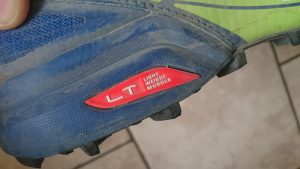 I've worn Speedcross 4 GTX trainers; back in September 2016 for the Rab Mountain Marathon, but I didn't get on with them as well as I'd hoped. After a morning running through long grass, knolls and boggy marsh the inners had worked lose and my poor old ankles kept rolling over (they didn't have the cushioning or the comfort I'd got used to from wearing Saucony Excursion trainers). I'm pleased to say the Speedcross Pro's were much nicer to run in (just 5 grams lighter).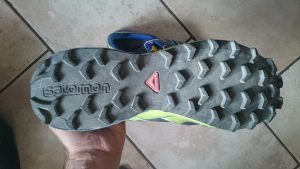 I always find I have to take one size larger with Salomon products (that goes for their clothing and their trainers), but the fit is excellent.
These are £130, so not that much more than the standard versions.
Lots of nice features to make them 'Pro', namely the lighter-weight materials and that there are welded seams instead of stitching. Other than that, these are Speedcross at their best so come with the anti-debris mesh to stop crap getting inside the shoe and the amazing Quicklace Technology. The heel is well cushioned and as you can see from the underside, these are shaped for technical trails or in the mud.
These come in three colour choices. The ones here are lime green and blue, not my first choice, I'd personally go for the black yellow. There third choice is orange/yellow. 
I've now built up a good collection of trail running shoes; Saucony Excursion, Speedcross, North Face Ultra Endurance, Merrell All Out Crush and the Speedcross Pro and it's safe to say I now reach more regularly for the Speedcross Pro's to go out in.